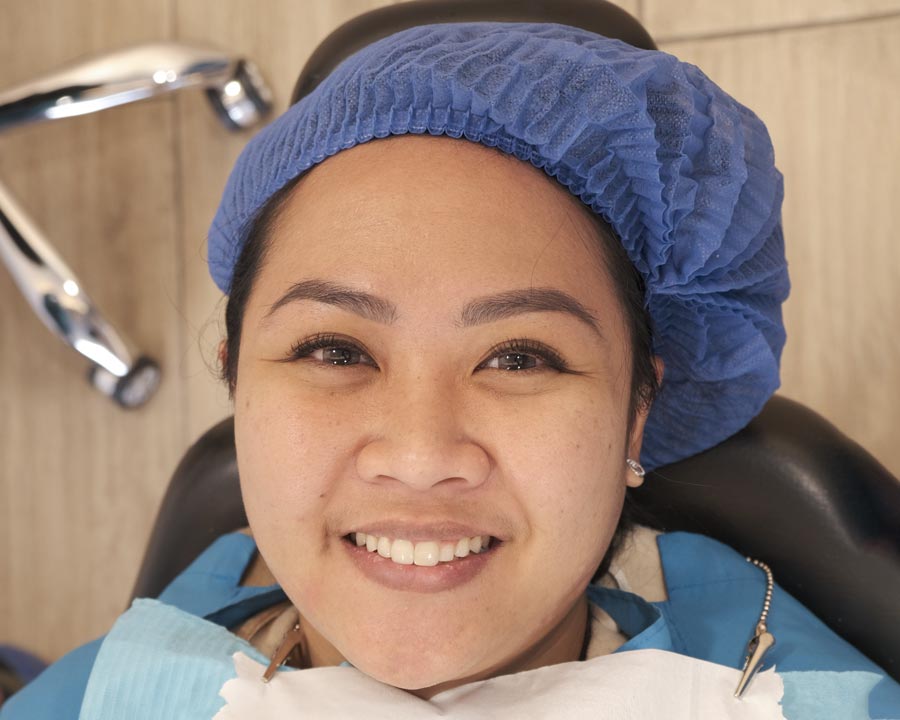 You deserve the best smile and we are here to help you get it, with treatments and specialists that will leave your teeth perfect.
What is esthetic dentistry?
Cosmetic dentistry is a branch of dentistry that focuses on improving the appearance of the teeth and smile. It involves procedures that can be performed on existing teeth, such as teeth whitening, tooth contouring and dental veneers.
The goal of cosmetic dentistry is to provide a beautiful smile that fits your face and personality, taking into account your opinion.
Smile design is a process we use to create smiles that are more beautiful and harmonious than ever. It starts with taking photos of your smile, assessing symmetry, and then creating a plan for you and your smile.
This is how it works
We diagnose your general dentistry needs with checkups, exams and x-rays.
We evaluate whether orthodontics or other treatment should be performed before veneers are applied. 
We take pictures of you smiling and make a photographic montage to visualize how the result will look like.
We perform smile design with two types of veneers:
Direct resin veneersDirect resin veneers: They are performed in a single appointment and do not require prior preparation, since the resin is placed on the tooth and carved.
Indirect veneers: They can be made of resin, ceromer or porcelain. A previous preparation is needed, and then they are sent to the laboratory to be made. The advantage of this type of treatment is that veneers are more durable and because they are customized materials, they adapt better to the smile.
Dental Aesthetic Treatments
Minor interventions that generate major results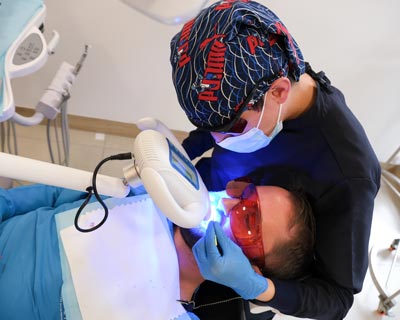 Teeth Whitening
Teeth whitening is a safe and effective procedure to remove the brown color of teeth that allows us to obtain a radiant and luminous smile.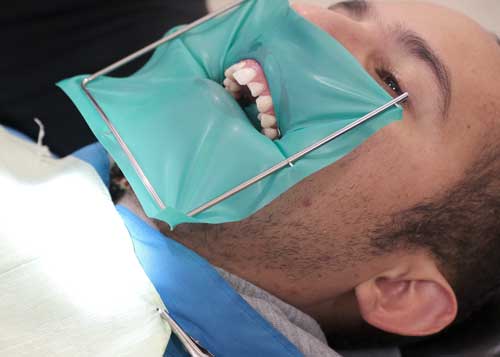 Gingivectomy
A gingivectomy is the procedure of removing part of the gums.
It is performed to improve the appearance of the teeth by reducing some of the gum tissue that has been overgrown by bacteria and other debris.
We also offer Aesthetic Treatments
In our dental clinic we also offer facial aesthetic treatments performed by qualified dental specialists who are familiar with facial harmony.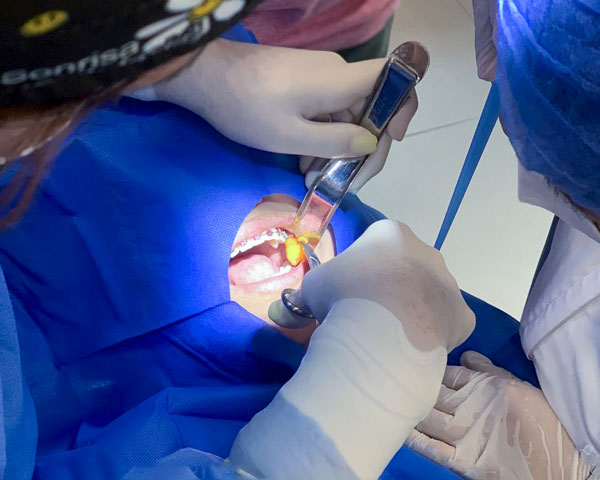 Bichectomy
Bichectomy is a surgery in which the Bichat bags are removed, in this surgery the fat in the cheeks is reduced to reduce the size of the face. This surgery can help you look younger, rejuvenated and refreshed.
Botox and Hyaluronic Acid
Both Botox and hyaluronic acid are injectable treatments used to reduce wrinkles around the eyes, forehead and other areas of the face. They work by paralyzing the muscles that cause wrinkles, allowing them to relax and smooth the skin. Benefits include a more youthful face with fewer lines and wrinkles.
The process of both treatments is similar: They are performed in two sessions. The first one to apply the treatment and the second one to perform touch-ups.
Frequently Asked Questions
Not necessarily, since these treatments are the final phase of treatment. Dental esthetics is performed after having had the necessary treatments such as prophylaxis, scaling, whitening or treatments that fix the health of the teeth.
In the case of direct resin if it has dimensional change because it is a polymer, therefore captures food pigments and wear, so they need a change every 5 years. Porcelain and ceromer veneers do not pigment and can be used for life.

Of our revenues are earmarked for Social Impact