We have one of the most important branches of dentistry, which helps to modify and rectify facial and oral pathologies that cause a bad bite, even facial deformity.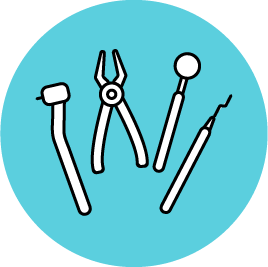 What is Maxillofacial Surgery?
He is in charge of treating and repairing alterations and pathologies at the facial level, oral cavity and teeth, with highly specialized surgery in the skull and inside the mouth. A maxillofacial surgeon has dental, head surgery, reconstructive and aesthetic knowledge, which can treat from a bad bite, to internal and external facial and dental deformities.
Why should maxillofacial surgeries be performed?
Oral and maxillofacial surgery is necessary to help patients with pain and malformations that affect their daily life, caused by the different conditions and pathologies they present.
What pathologies are treated with Maxillofacial?
Diseases or pathologies related to the oral cavity, such as cysts or tumors derived from the teeth and their surrounding structures. such as cysts or tumors derived from the teeth and their surrounding structures.
Soft tissue abnormalitiesFor example, labial or lingual braces, which interfere in the speech development of children or in orthodontic treatments. Deformities may also occur requiring surgical removal or reshaping.
Skeletal abnormalitiesThese can range from defects within the mouth to facial anomalies that include malpositioning of the facial bones and teeth producing facial asymmetries.
Genetic or congenital pathologies, which include malformations or defects in the facial structure, which can affect a patient's daily life.
Alteration of the temporomandibular joint.which causes the limitation of activities, such as talking, eating or opening the mouth and generate pain in different areas.
Types of Maxillofacial Surgery
Surgery for prosthetic purposes: A surgical intervention is performed in which the bone is prepared for the placement of prostheses. For example, bone augmentation with different methods of bone regeneration.
Surgery with orthodontic motifs: The repositioning of teeth relocation of teeth by means of surgery.
Oncologic Surgery: It includes the proper diagnosis of cysts and tumors for their treatment and their proper reconstruction in case of being aggressive.
Orthognathic surgery: This surgery corrects defects in the position of the maxillary bones for a proper bite ,also improves the aesthetics and facial harmony of the patient.
Frequently Asked Questions
Depending on the patient's personal history, specific preoperative studies are required for adequate treatment and to avoid pre and post-surgical complications. This includes blood tests, X-rays, CT scans, etc.
To perform a surgical procedure, depending on the case, medication is indicated to avoid infection, pain and inflammation.

Of our revenues are earmarked for Social Impact