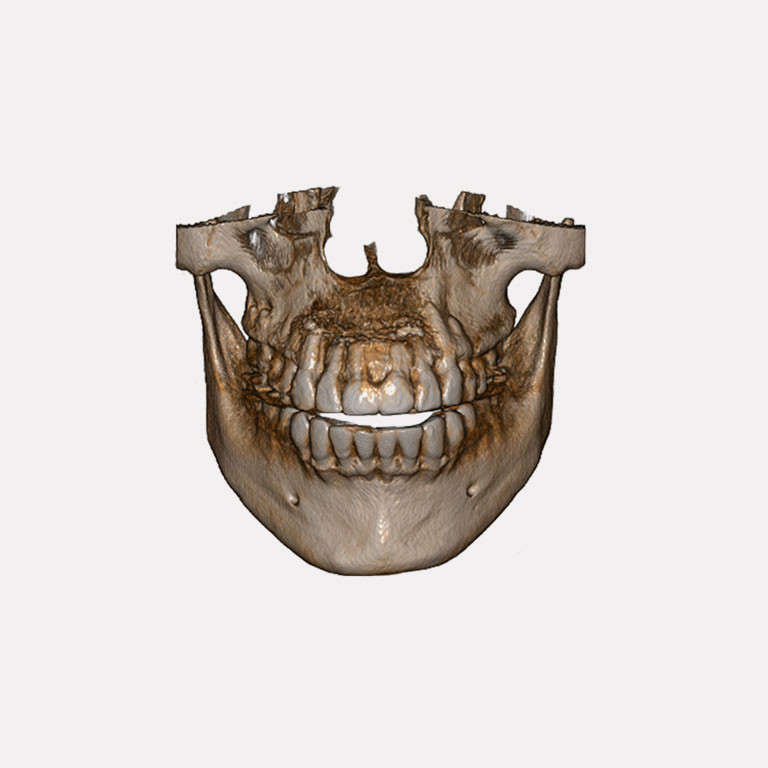 We have 3D dental tomography, which takes three-dimensional images of nerves, teeth and bones of the skull, so you can diagnose and plan the most complex dental treatments.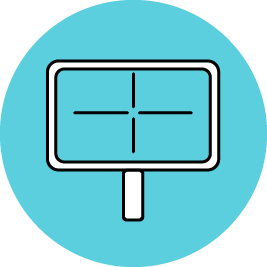 This technology makes it possible to produce three-dimensional (3D) images of the teeth. In addition, the image shows the patient's soft tissues, nerve and bone trajectory. This is a highly detailed radiological examination to make a better diagnosis of the mouth. 
What is the purpose of CT scans?
Computed tomography offers a visualization that allows to observe the necessary structures and thus make a good diagnosis and correct treatment planning. It also allows to visualize the dental structures in a very precise way, since it provides high resolution images.
What can be seen on CT vs. X-ray?
Firstly, thanks to the resolution, it allows to distinguish the differences between tissues by their densities. In addition, it provides 3D images that can be visualized and manipulated for a more complete evaluation.
What is the image quality of our tomograph?
We have the Hyperion X5 tomograph, being one of the most modern in the world and with Italian technology, has a highly accurate scan that ensures the specialist a correct diagnosis and better treatment planning. Many tomographs are old, produce a lot of radiation and do not have a good image quality, which can cause a bad planning and a bad treatment. 
Our CT scanner has the best of both worlds, low radiation and good image quality. good image quality.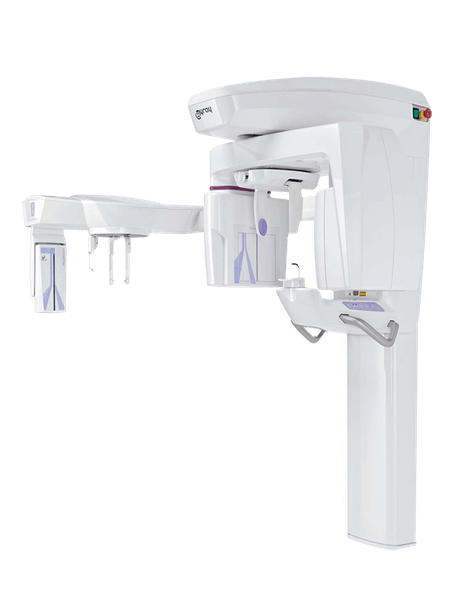 It is painless, noninvasive and very accurate. Another great advantage of computed tomography is its ability to image bone and soft tissues at the same time.
Frequently Asked Questions
When you want to check the bone dimension and thus determine if you have enough bone to perform treatments on it. 
To study the bone structure and thus find out the exact position to place dental implants. 
When the dentist has to deduce how to initiate the extraction of wisdom teeth, after having verified their relationship with the lower dental nerve. 
To diagnose pathologies that cannot be seen in a normal X-ray. 

Of our revenues are earmarked for Social Impact